Betye Saar, artist and activist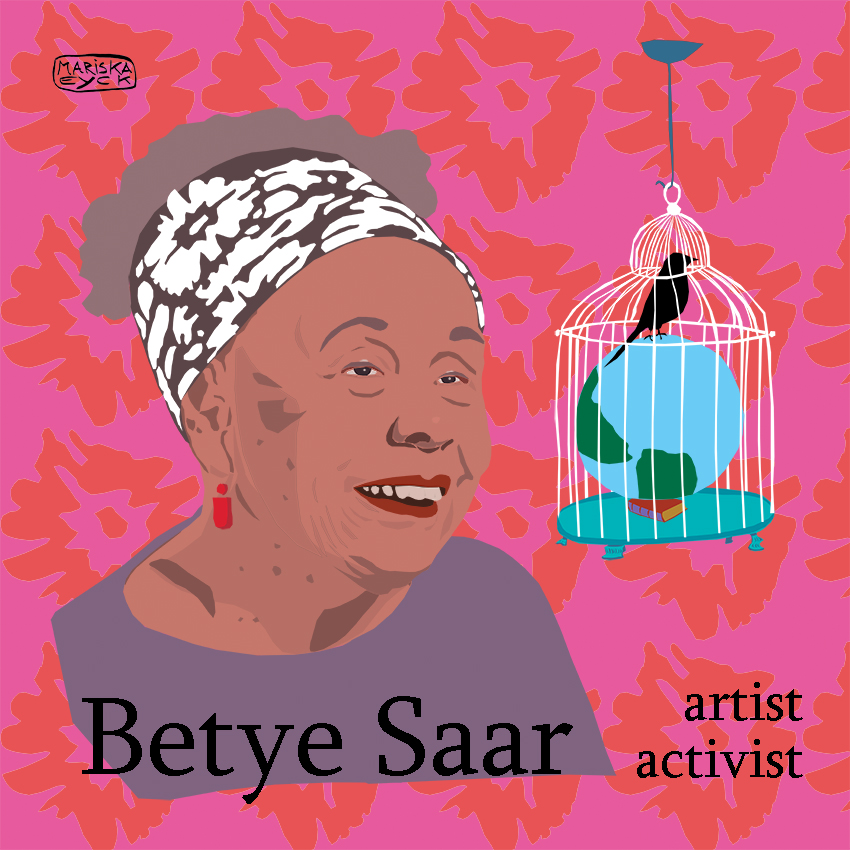 'Betye Saar', portrait made with Photo Shop
Betye Saar, what a great artist!
Bety Saar is a black artist and activist who is mostly know for her assemblages, collages of found objects in 3D. Her work is beautiful and powerful. Check her out on the internet. Start
here
and follow all the threads. She is now 95 years old and still making art. 
Thank you, Tamisha and Lilla ( from the course
Redrawing Black History
) for introducing her to me. For me these five weeks were all about revisiting portrait painting. It's been a long time ago since I did that. My aim was to find a way to make a portrait in my own style while feeling connected to the artist I was drawing. This week felt the most comfortable to me. Which is funny, because I did the portrait of Betye entirely on my computer, which I never do. However, I started the week making very slow pencil sketches of her first, which was a long forgotten way of working for me.