Today is story time here on The (Almost) Daily Art Sparkle.
So sit down, relax and listen:
I found this doggie
Took him home
Thought he could be my pet
Turned out that he was the boss
Oh, what a waste of love!
Or… was I only learning?
This story is a lesson on following or cuddling the wrong ideas, things or people.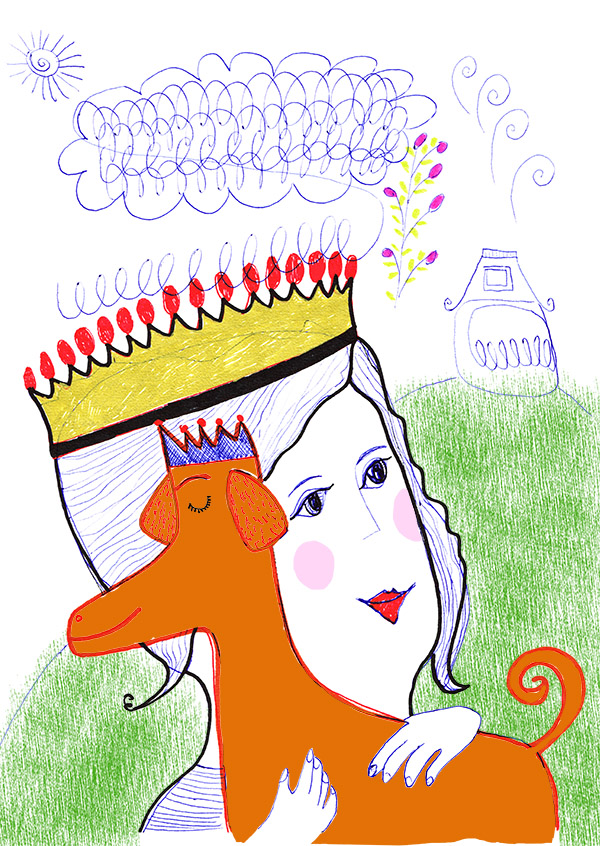 'be careful',
mixed media on paper,
reworked digital