I am experimenting with working on bigger sizes of paper.  That makes it possible to tell more parts of a story in one picture.  
What I like about the bigger size is that I can integrate all small paintings and drawings that I make all the time. Somehow they find their place in these compositions and thus acquire their meaning.
What I also like about the bigger sizes is that it easy to use a lot of different stuff and switch media and style easily. Here I used acrylic paint, acryla gouache, indian ink, markers, ball point and collage.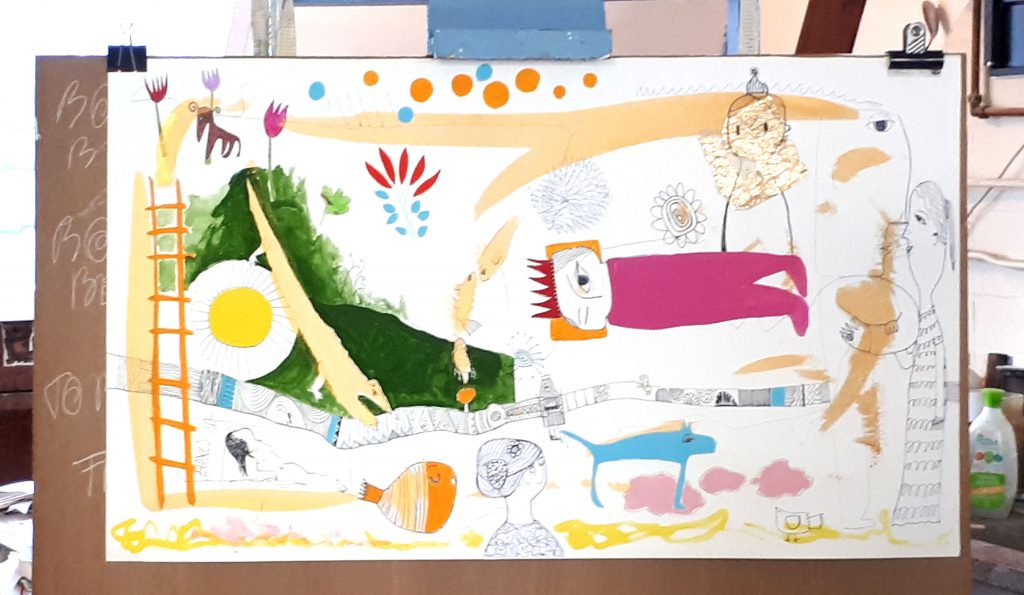 'family gathering',
size 112×62 cm
mixed media, including collage, on paper