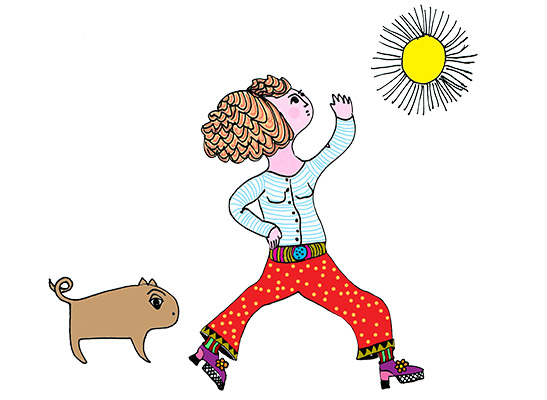 Hi, welcome! I am an artist in Leyden, the Netherlands. I am the author of TADA's, also know as The (Almost) Daily Art Sparkle. Apart from a flu and an occasional vacation I  post my art here on my blog on an almost daily base. It is mostly colorful art, art with a wink. Sometimes my art is accompagnied by a memory, a little story or a poem or some thoughts about creativity. 
As an artist bringing moments of joy and beauty into daily life is my  calling and my passion. I hope that my art reminds you of your own deep beauty.
Some of my work is available as an original piece on paper or canvas or as an art glicee print on paper (shop).
Please, look around on my website and enjoy the ride
I am in a bit of a thinking mood. I need to make slow small drawings. And some good coffee!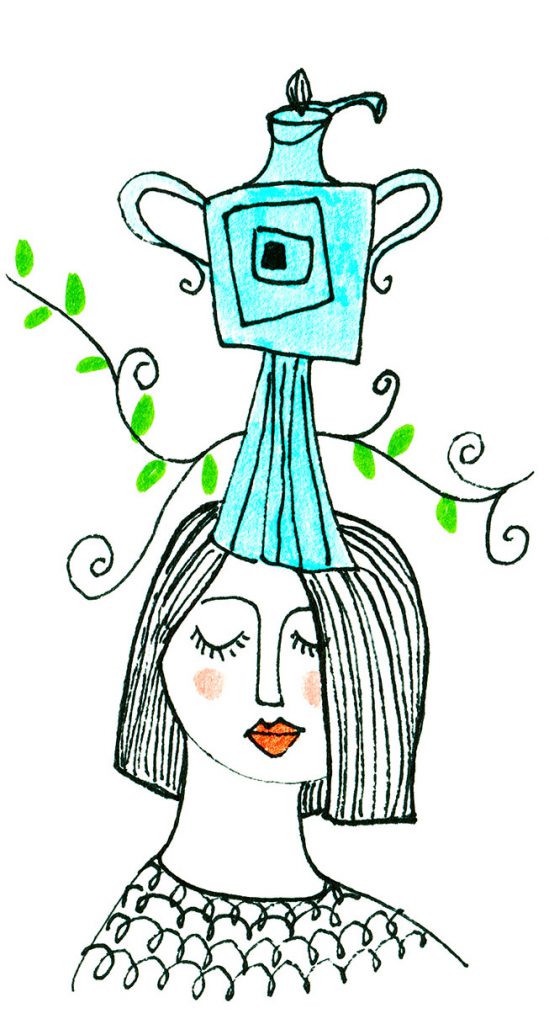 'introspective mood',

marker and Pitt pens on paper,
reworked digital